CALL TO ACTION: Stop the Ohio Supreme Court in Forcing Computerized Justice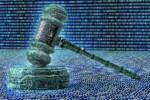 STOP JUSTICE MAUREEN O'CONNOR AND OHIO SUPREME COURT FROM CHANGING COURT RULES TO FORCE COMPUTERIZED JUSTICE
August 29 2018
---
The Ohio Supreme Court is pushing to computerize the justice system by changing court rules to require judges to use risk algorithms in the setting of bail and conditions of pretrial release.
115 National Civil Right groups recently came out against these algorithms in the bail and pretrial release system, due largely to concern of inherent racial bias.  This is the direct opposite of the direction of the Ohio Supreme Court.
But it gets worse—Ohio is already using an invalid risk regime that has never even been tested for racial bias.  While the law requires validation, which has been ignored, if followed there would be at least some check on the junk science and racial bias of these algorithms.
The Supreme Court is instead trying to over-rule Ohio law by court rule to say that judges don't have to use a validated risk assessment.  Validation is only one way to demonstrate that an algorithm works and does not contain racial bias.  In Ohio, the Supreme Court wants to let any judge pronounce whatever algorithm they feel like using as "objective" and then apply it to defendants.
Instead, it's time to stand with 115 national civil rights groups and tell the Supreme Court to stop their move toward algorithmic justice.
Open Action Campaign in a New Window
---